There are many reasons to sell your old jewelry, but how can you choose a buyer? This guide explains what to consider when choosing a jewelry buyer in Chicago.
Almost everybody can use an extra income. 45% of Americans are working some sort of the second job, for example. Some are working extra to increase their savings. Others are just looking for some extra spending cash.
Among millennials, that number gets even higher still. 50% of millennials are working some sort of side hustle.
Those statistics were from before COVID-19, too. Who can say how many people are looking for a jewelry buyer in Chicago to make extra money after the unexpected shockwaves that rocked this year's finances?
Selling jewelry is one way to earn some extra income — fast. Perhaps you've got some old heirlooms around that you're no longer using. Or maybe you finally realized that gold doesn't suit your complexion.
If you're looking to sell some jewelry in the Chicago-land area, here are some tips for finding the right jewelry buyer in Chicago.
How To Find The Right Jewelry Buyer In Chicago
We'll start by pointing out the somewhat obvious. There's not going to be one catch-all answer on how to find the right jewelry buyer in Chicago. That will largely depend upon your personal needs and background.
Say you've got some heirloom jewelry that was given to you by an older relative. Not only is it made of valuable materials, but it also might be antique. Furthermore, you might not be an expert in maker's marks, but you're pretty sure you've recognized the signature of a famous jeweler, like Cartier.
Obviously, in this instance, it would be a mistake to take your jewelry to the pawnshop on the corner that buys gold by the ounce. You're going to be selling yourself very, very short.
So before you even begin searching for the right jewelry buyer in Chicago, you should do a bit of homework and soul-searching to determine your unique needs.
Ask Your Network
After you've gotten a better idea of what you're looking for in a jeweler, you're ready to begin seeking a Chicago jewelry buyer in earnest. Even though we've got every technological tool and the entirety of recorded history at our disposal, sometimes it's best to start with time-honored techniques. Like asking people you know if they can recommend somebody.
There are a few reasons why the personal approach works well. First off, people you know in real life may come from a similar background as you. They might've run into the same situation themselves and already done the hard work for you.
They might also understand either the sentimental or historical value of antique jewelry if theirs also comes from a relative.
Secondarily, people you know have less of a vested interest in selling you to a particular jeweler. You should always view everything that you see and read on the internet with a bit of skepticism.
Although search engines and review aggregates like Yelp have done a fairly good job in ensuring the legitimacy of review materials on the internet, the face of the matter is, you never can tell if what you're seeing is legit. People in your personal network are almost guaranteed to give it to you straight.
Finally, people that you know in real life might live near you. This means they might even be able to recommend a Chicago jewelry buyer in your neighborhood. If you live downtown, for instance, you're really not going to want to drive all the way up to Wrigleyville if you don't have to.
Get An Appraisal or Evaluation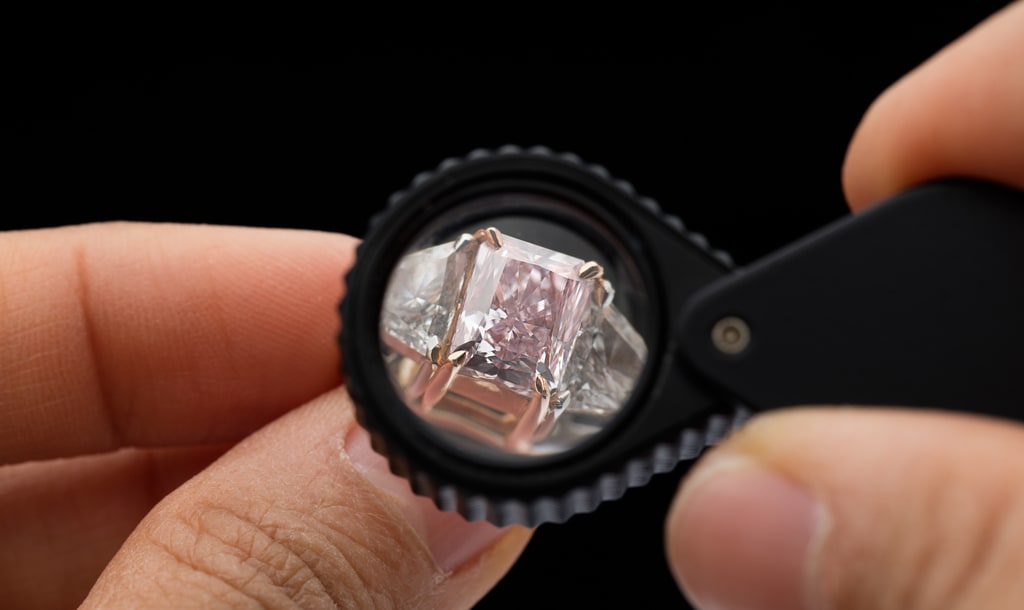 If you're fairly sure that your jewelry is of significant value, it may be worth your time to get an appraisal before seeking out to sell jewelry in earnest. When you take your jewelry in to get appraised, remember to ask them not to give you the insurance value, which is often over-inflated and inaccurate. Instead, you want to ask them for the current resale value of the piece you intend to sell.
You should get as many physical details about your jewelry as you're able. Find out the color and the carats of any precious stones. Also, find out what kind of gold it's made of and when it was made — if that information's available.
This will help ensure that you're armed with as much information as possible so you'll be able to get the best deal possible for your jewelry.
Do Your Due Diligence
After you've asked around to people you know and done some homework on your jewelry, you're ready to begin narrowing down your search for a Chicago jewelry buyer. Now it's time to winnow that list down to one or two main candidates.
We talked earlier about viewing online reviews with skepticism, but that doesn't mean that you need to discredit them entirely. Between Google My Business reviews, Yelp, any mentions on social media, or other business directories like Angie's List, you should be able to get a fairly concrete idea of how a business operates.
If at all possible, try and get a sense of how much a jewelry buyer pays. Of course, most people won't come right out and name a figure on the internet, but they might allude to it.
You want to make sure to find a buyer who's going to give you the best price for your precious jewelry.
The good news is that if you follow these steps and take the time to find a reputable, trustworthy jeweler who will pay you what your jewelry's worth, you stand to make a tidy sum off of your rings, watches, necklaces, and pendants!
Looking For A Jewelry Buyer In Chicago?
Are you looking to earn a little extra from jewelry you've got sitting around the house? You're in luck!
We are the #1 jewelry buyer in Chicago, specializing in diamonds with over 15 years in the business.
Contact us today to set up an appointment, or give us a call at (312) 763-5585.