When searching for a diamond buyer for Aurora, IL, consider calling Chicago Diamond Buyer. We can offer top dollar for your diamonds.
In an uncertain time, you may need to let go of something that you love to secure your future – your diamond jewelry.
A handful of people take the time to understand the intricacies of buying diamond jewelry. However, even fewer people brush up on the facts about selling diamonds.
Fortunately, you're a savvy consumer and you're here to do just that. If you're going to sell your diamonds in Aurora, it's important to know where to receive the best deal possible.
To learn more about the top diamond buyer for Aurora Illinois, read on.
With Changing Times Comes Changing Priorities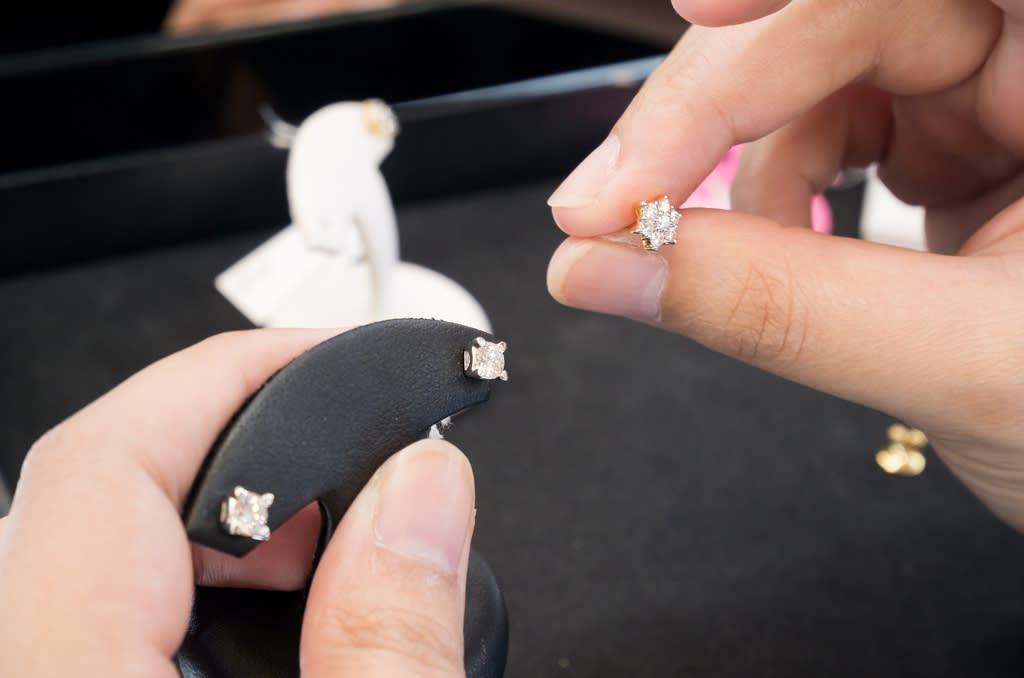 You might need immediate access to cash for a range of reasons. For example, you may want to pay off an unforeseen bill. Alternatively, you might need funds because you're finally ready to launch a business idea that you've been dreaming about for years. Either way, selling your jewelry to a professional diamond buyer is an excellent way to get the cash you need now.
However, you'll want to receive the best price for your jewelry in Aurora Illinois. Accordingly, there are a couple of things that you should do beforehand to accomplish this task.
Begin by taking an inventory of your jewelry. Take a close look at each piece.
If you can, write down the history of each piece of jewelry. You may need to speak with friends or family members to help you with this part of the job. Although it's rare, something about your jewelry's lineage may increase its value.
Also, make a note of the physical characteristics of each piece. As an example, the color of your diamonds may affect their value.
Know Your Diamond Jewelry's Worth
Various factors will affect the percentage that you receive. For example, the condition, type and brand will all affect the value of your diamond jewelry.
When you consider selling your diamond jewelry, most well-meaning advisors will suggest that you get an expert appraisal. Alternatively, you may have had an assessment performed in the past. However, that assessment may not prove beneficial for your situation.
Firstly, an expert appraisal can cost close to $200. Also, the appraiser will give you an inflated value.
This value is great for insurance purposes. However, it's way off the mark if you're trying to establish your diamond's resale value. Try as you might, you'd find it difficult to find someone who will pay that amount.
Ultimately, an appraisal does not determine resale value. Also, it most certainly does not reflect what you'd receive for a cash offer.
For this reason, it's important to have your diamond jewelry valuated by the right source. Nevertheless, it helps to understand a few things about the value of your cherished keepsake.
The value of your jewelry may increase slightly over time. However, there's a steep depreciation for diamond jewelry after your initial investment. Nevertheless, if you're planning to sell your jewelry in Aurora, an expert diamond buyer is the best route to take.
Who Should You Trust With Your Prized Possession?
COVID-19 has many people rethinking their priorities. Now what was once a reminder of admiration and love is a valuable commodity that can help to pave the way for a better tomorrow.
If you have a piece of diamond jewelry that shows no wear and is in perfect condition, you may receive a return of around 30% to 50% of the sale price. That's the estimated value after 10% in appreciation.
It's important to understand the nature of how diamond jewelry depreciates. By understanding this characteristic, you'll have more realistic expectations when you go to sell your jewelry. You should understand that you will not receive equal compensation for the purchase price of your diamond jewelry, even if it's in pristine condition.
Nevertheless, never take your diamond jewelry to a pawn shop. At best, a pawnbroker will give you a small fraction of its value.
Also, stay away from jewelry stores. You may think that you'll receive a better deal there. However, jewelry stores have more attractive buying options – such as wholesale brokers.
Your best alternative is an Aurora Illinois jewelry buyer. They'll provide you with a better deal than any of these options. A trustworthy diamond buyer will give you top dollar for your valuable jewelry.
Finding the Best Diamond Buyer in Aurora Illinois
As you search for somewhere to sell your diamond jewelry in Aurora Illinois, you'll find plenty of choices. You might consider personal ads, auctions or consignment to try to receive the most value for your jewelry.
Unfortunately, these methods are outdated. They also don't guarantee that you will sell your jewelry.
You're better off working with a professional Aurora Illinois diamond buyer. There, you can receive an accurate offer, expedited evaluation and a detailed explanation of your jewelry's current value.
However, there is one important thing to look out for when choosing a jewelry buyer. Always select a service provider that specializes in GIA certification.
Secure Your Future With Cash
Now that you know more about finding a great diamond buyer for Aurora Illinois, you're ready to access the cash that you need.
Chicago Diamond Buyer specializes in GIA certification. We can help you access cash for your diamond jewelry quickly. Furthermore, we'll offer you a fair price.
If you're looking for a diamond buyer with a trustworthy reputation, look no further than Chicago Diamond Buyer. Contact one of our friendly experts today at (312) 763-5585 to help you access capital fast.